What does Judaism have to say about truth and lies, and what does that mean for journalism in today's world?
Join Bret Stephens in conversation with Abigail Pogrebin at the 25th Aleph Society Dinner for a memorable evening.
About the Speakers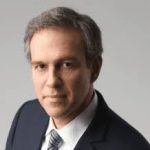 Bret Stephens is a columnist and associate editor for the New York Times, and a regular political analyst for MSNBC. He has reported stories from around the world and interviewed dozens of world leaders. From 2002-2004 he was editor-in-chief of the Jerusalem Post, a position he assumed at age 28. He then spent 11 years as the author of "Global View," the foreign-affairs column of the Wall Street Journal, for which he was awarded the Pulitzer Prize for distinguished commentary in 2013. He also served as the Journal's deputy editorial-page editor, responsible for the newspaper's global opinion section, as well as a member of the editorial board. Mr. Stephens has twice been chairman of Pulitzer Prize juries and is a national judge of the prestigious Livingston Awards.  He holds two honorary doctorates. In 2014 Penguin published his book America in Retreat: The New Isolationism and the Coming Global Disorder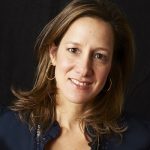 Abigail Pogrebin, a former producer for 60 Minutes, is the author of My Jewish Year: 18 Holidays; One Wondering Jew, and the bestselling Stars of David: Prominent Jews Talk about Being Jewish. She is the co-host of Tablet Magazine's podcast, Parsha in Progress with Rabbi Dov Linzer, and she has been published in Newsweek, Tablet, The Forward, The Daily Beast and many other publications. She anchors an interview series at The Manhattan JCC, and has moderated conversations for The Streicker Center, Shalom Hartman Institute, and UJA. She is the immediate Past President of Central Synagogue in NYC.