Special Thanks to the Honorary Dinner Chairs
Ludwig Bravmann & Israel Klabin
Dinner Chair
Senator Joseph I. Lieberman
Honoring the work of
Rabbi Adin Even-Israel Steinsaltz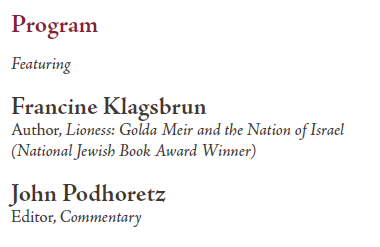 Join us at Guastavino's, under the 59th Street Bridge in Manhattan
Reserve tickets now
Cocktail reception at 6pm
Dinner & program at 7pm
Yes, I/We will be pleased to attend on June 18!
Missed the dinner? See what happened:
Getting to know Rabbi Steinsaltz
Celebrating his achievements
What the future holds for Rabbi Steinsaltz and the Aleph Society
Please consider increasing your gift amount, to contribute to the 80th Birthday Scholarship Fund
2017 Scholarship Fund in honor of Rabbi Steinsaltz's 80th Birthday
Please consider an additional donation in support of Rabbi Steinsaltz's work and mission to educate and inspire Jews worldwide:
– Thanks to his brilliant, approachable scholarship, Jews are expanding their minds and changing their lives through unprecedented access to our sacred source texts.
– Outreach initiatives such as the The Global Day of Jewish Learning unite thousands of Jews around the world.
– Rabbi Steinsaltz's Yeshivat Tekoa is training the next generation of passionate Jewish leaders.
Your contribution above and beyond your dinner gift will help further Rabbi Steinsaltz's essential work. To contribute to the Scholarship Fund, include the additional amount in your contribution for ticket reservations or gift toward the dinner.
Close this window →